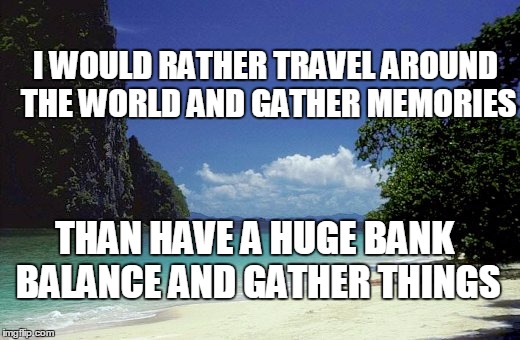 I take a bite of Pickwick biscuit, drop a few crumbs on my laptop that has a few social media sites open and very frequently I read people on social media sharing "I would travel and gather memories than gather a huge bank balance"
I wonder, how many of them really mean it.
I mean, frankly I can touch my heart and say, I would rather have a huge bank balance, a nice house of my own and limited travel memories than be broke, on the road and a lot of memories when I am old.
It's a personal opinion though.